Thanks for visiting
The Pulse

website!  We hope you find all of the information you are looking for.  Are you interested in a tour to see what we have to offer? 

Please contact us for an appt. by email – info@thepulsefitness.com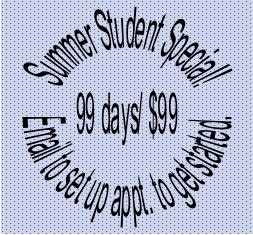 Summer Special for College Students- 99 days for $99.  Includes all Pulse classes!  Offer valid (for start date of) May 1st-June 15th.

Stay strong this summer!!!  We want to keep you strong and your cardio fitness up all year long!  Join the Pulse now with no enrollment fees.  Check out our great schedule on the "classes" page to see everything we have to offer.  Our classes help keep you accountable and work hard to make your minutes count!  And, you are always supervised by our certified instructors to keep you safe and your exercises effective.
Our holiday workouts have been a blast!  Thanks everyone for joining!
T
hanksgiving Morning!
Christmas Ev
e 2014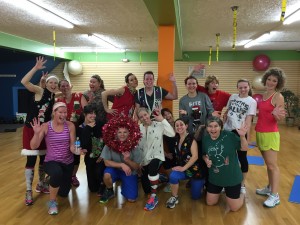 Thank You to the many Pulse members that came out and helped with the 15th Annual Freedom Fun Run.  I really appreciate all of the support of both the participants and volunteers- I do this race for my Pulse family and our community…so without you this would not happen!  Results can be found on southernminn.com- the St. Peter Herald website.  I am hoping this link will work.  You may have to copy and paste.  There are also pictures on The Pulse facebook page, so go check them out! 
http://www.southernminn.com/st_peter_herald/sports/article_2f6c1508-489f-52cc-ab1b-ea590f60fb3b.html

We are here for you!

The Pulse has been operation since 2007.  The retention rate of our membership is over 90%! Why?  Because we are here for you.  Our classes are always being updated to keep things fresh and new.  Some of our newest offerings are 

Power Surge

(includes TRX, Med. balls, Ropes and more),

TRX Flexibility & mobility, and Function First

.  We have a community here that you will have a hard time finding at another gym.  We support each other and cheer each other on!  Need a running group?  We have one.  Are you a beginner?  We'll take care of you.  An athlete?  Come check out how we can challenge you!  Do you need to become more flexible?  We have a few classes that will hit that!  Not a member yet?  We now have Punch Cards. The punch cards offer 5 classes for $45.  OR, buy a one month unlimited membership for $50 to get more bang for your buck!  Email us today to set up a time to tour our facility.
New member hours are 4am-10pm all week long.  Office hours vary during the week, it's best to email for an appt. to take a tour of the facility. On Sat. Linda is available from 8am-10am for drop ins.


The Pulse is SO excited to start offering PreferredOne insurance benefit!  We now have Medica, Health Partners, PreferredOne and the Blue Cross Blue Shield insurance reimbursement programs.
This is where we have fun being healthy, fit, and strong.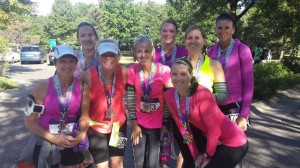 Congrats Women Run the Cities runners!  What a great race in 2013!
Nice job Halloween participants!  Here are a few we found before the run-
Freedom Fun Run 2013 Results
********************************************************************************
We had a great day for the Reindeer Relay!  Thanks to all those who came!  Check out the Reindeer Relay photo album on The Pulse Facebook page.
We had fun at our Wine and Chocolate event!  Thanks for coming everyone!
Awesome Halloween Fun Run everyone!  Great pictures on the Gallery page, click and check them out.  What a fun morning!
Nice job at Women Run the Cities!  Everyone did great and had a great day!  Woo hoo!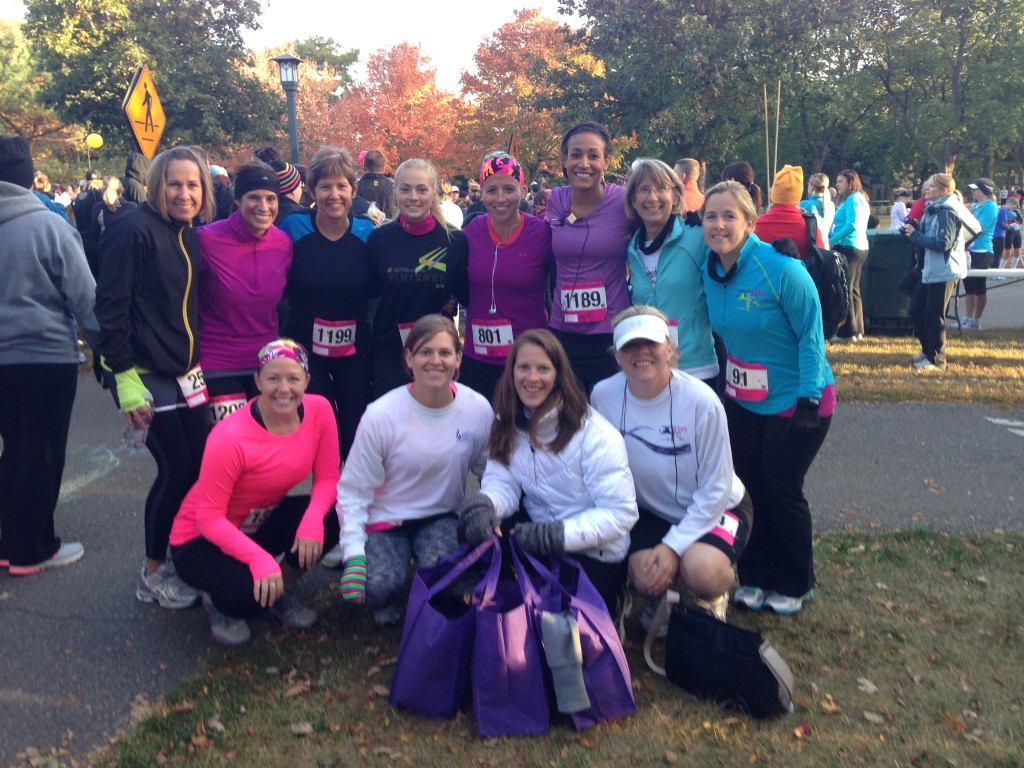 YOGA- Interested in trying some Yoga?  NEW TIMES!!!                                                         Great classes- wednesday evening @ 6:30 and sunday morning at 8am.  Both 60 minutes long.

They're here!  Two BRAND NEW Cybex Arc Trainers.
Come in and try them out!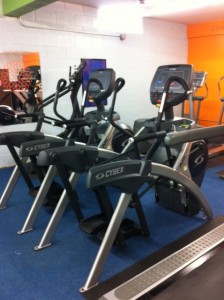 Thanks to all who participated in Paddle Boarding and our Track & Field day!  Way to go!  More photos in the Gallery.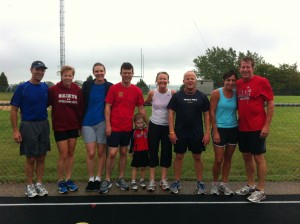 Email  info@thepulsefitness.com
507.934.1157