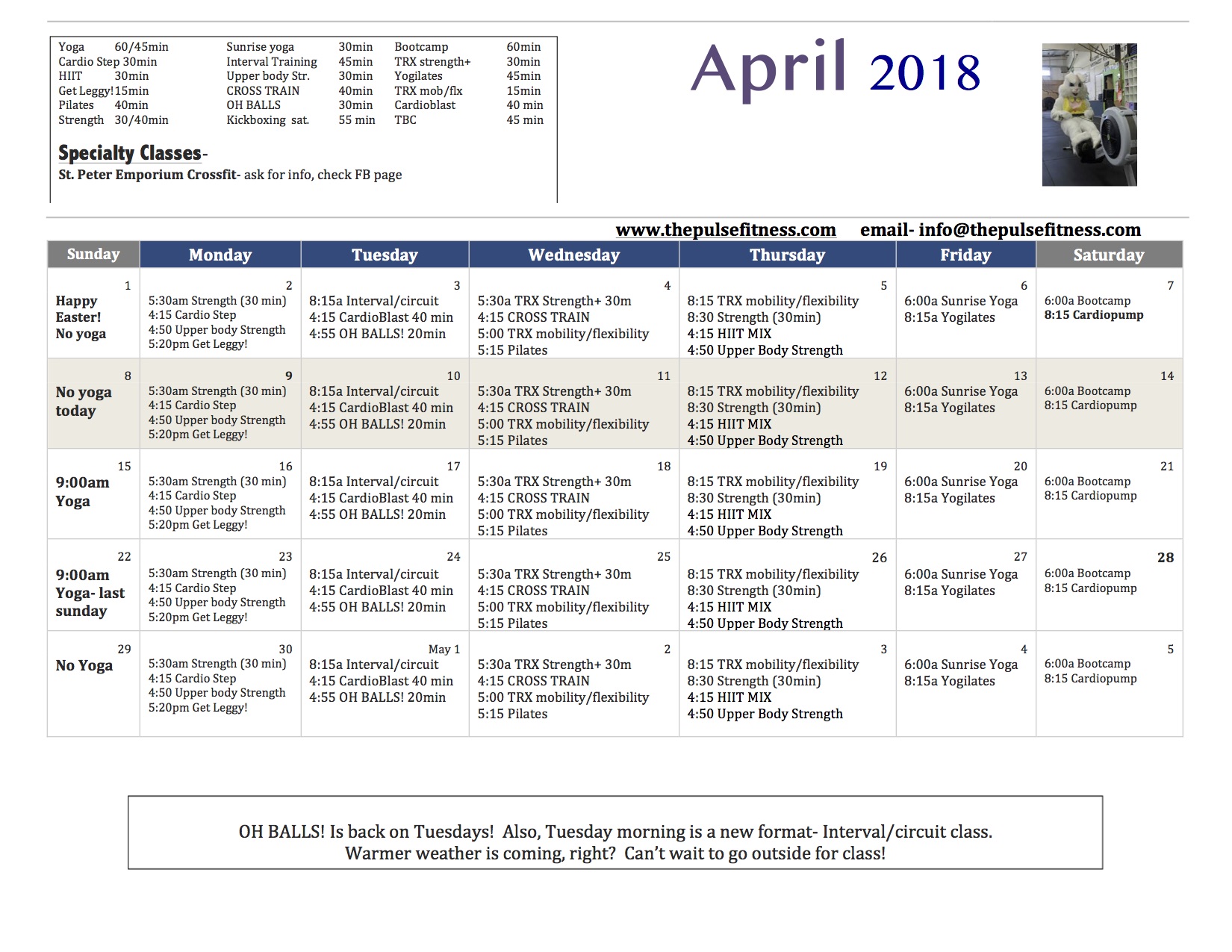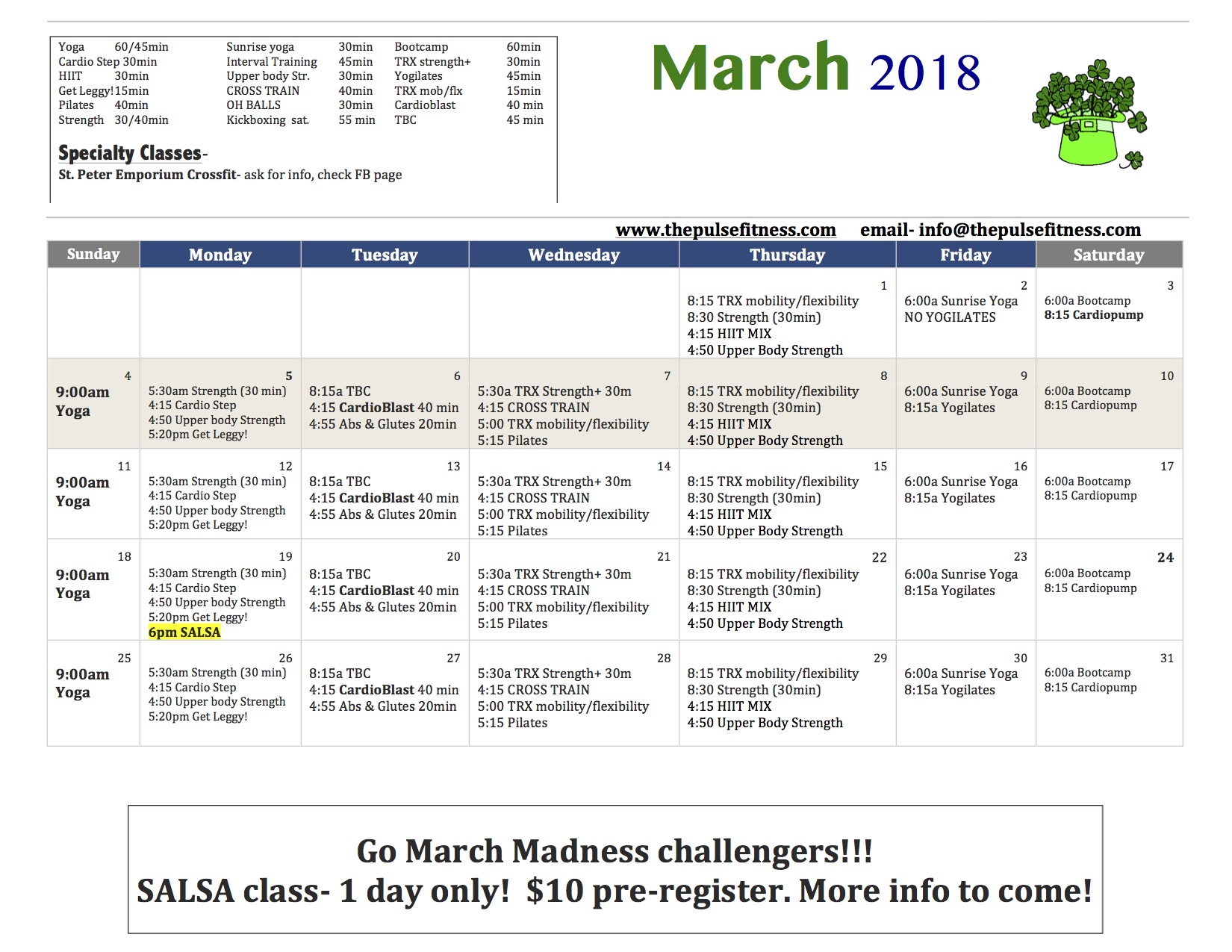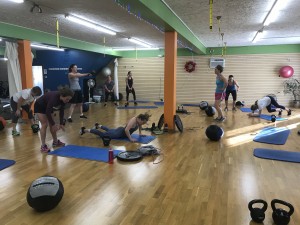 What fun!  We always have a painfully good time in our classes  :)  Come join & you'll see why!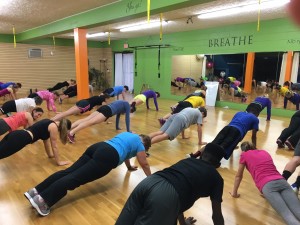 Class Descriptions below.  Some classes may not be on the current schedule.
Bootcamp*- 45m.  Get your cardio and strength in a full body conditioning workout.  We will include a variety of equipment, mobility, strength components, HIIT segments and more!  Modifications will be given for beginners.  Let's go!!!
TBC (total body conditioning)- what a fantastic workout!  Strength, cardio, mobility, & more included in this jam packed class.  You won't need to do anything else after this class!
Kickboxing*-30m. Punch, kcik and block your way through a fun and challenging cardio workout that blends elements of martial arts, boxing and floor moves in easy to follow combinations, set to music with a strong beat. Weighted gloves provided (optional).
Kickboxing Deluxe*-60m. Kickboxing topped off with 10-25 minutes of exhilarating interval training.  A kicking' good class!
Cross Training*/**- 40 minutes. A great workout that varies from week to week.  Always included are mobility, strength, various cardio exercises, and high intensity (although you can stay at your level) segments.  A good class to get it all in!
Spin & Sculpt*- 45m. This class will combine spin segments of  3-6 minutes combined with strength circuits.  Occasionally we may throw in some jump rope or other tools. Speed-work and hill climbs definitely included on the bike as well.  Class on fall and winter schedules.
Instructors choice*- a 60 minute workout that includes a mix of cardio, strength, core and stretching.  A great full body workout!
TRX mobility & flexibility*- get stretched out and prevent injury with some great flexibility moves using the TRX.  All levels.
Get Leggy*-15m. A quick leg class to strengthen your gluten, hammies, and quads!  burn baby burn!
More class descriptions—–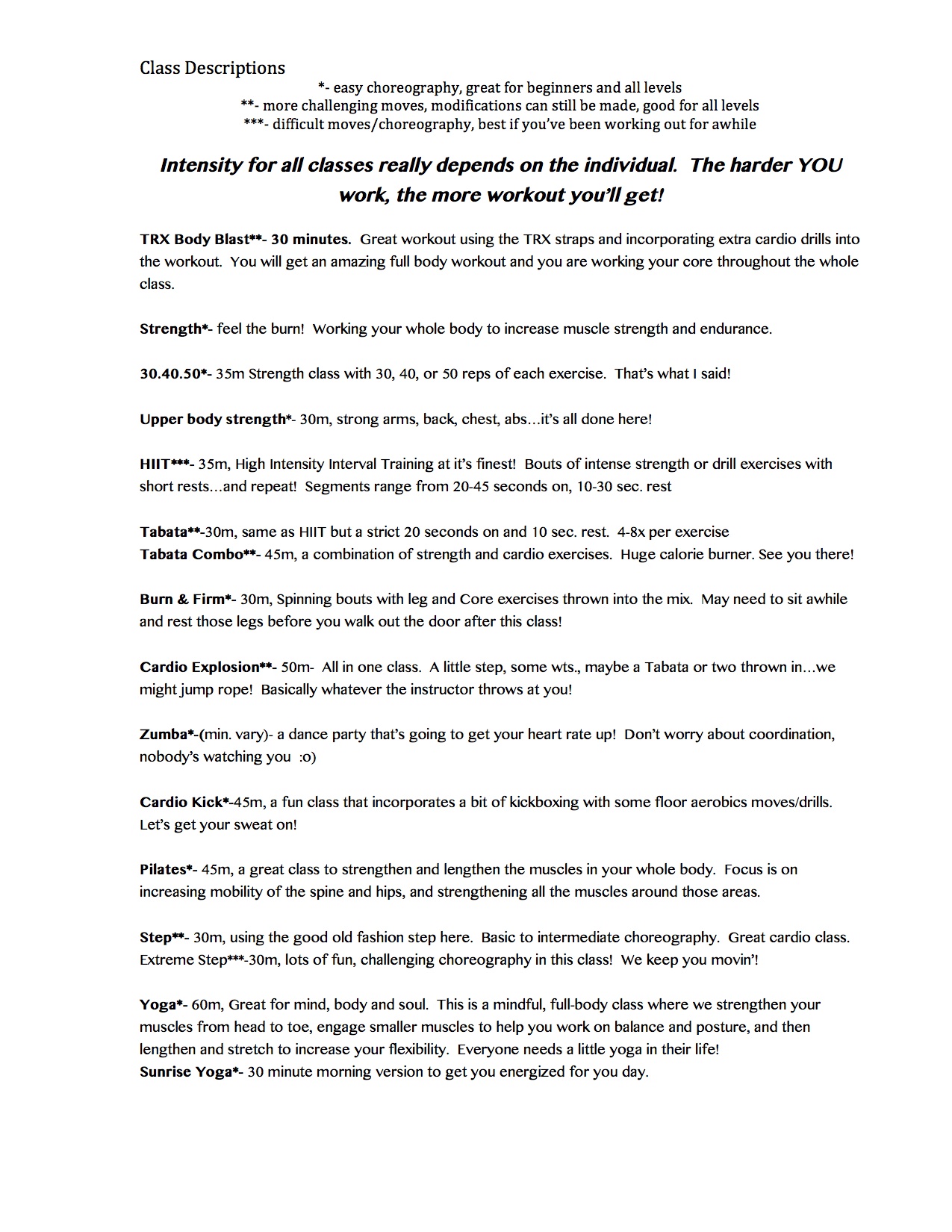 There is no sign-up for any classes except Kettlebell, they are first come first serve as far as spots go and equipment available.  Please be on time for classes!  This is important for proper warm-up and also to eliminate distraction to those who have started class.  Thanks!!!
Tabata—-A format of high intensity interval training (HIIT) named after Dr. Izumi Tabata, who developed the technique for the Japanese speed skating team.  Each "Tabata" is 8 sets of 20 seconds of maximum effort work followed by 10 seconds of recovery.  Each class will begin with a 5 minute warm up and end with a 5 minute cool down.  Benefits of Tabata include improved aerobic capacity, improved anaerobic capacity, improved body composition, increased metabolic rate, and reduced training time.
Look here for the new schedule and class descriptions.  Thank you for being patient while we re-build the website!